---
When time stands still.
10/04/2022

charles (at) bikepaths.org
---
"That's one pleasure that grows with age, the enjoyment of pushing your body, going hungry, sleeping on bare ground, then shouldering a pack and walking ten or fifteen miles if you have to." -- Elijah Wald, Riding with strangers : a hitchhiker's journey
Sometimes things happen in our lives that tear us apart. This happens to all of us, sometimes more than once.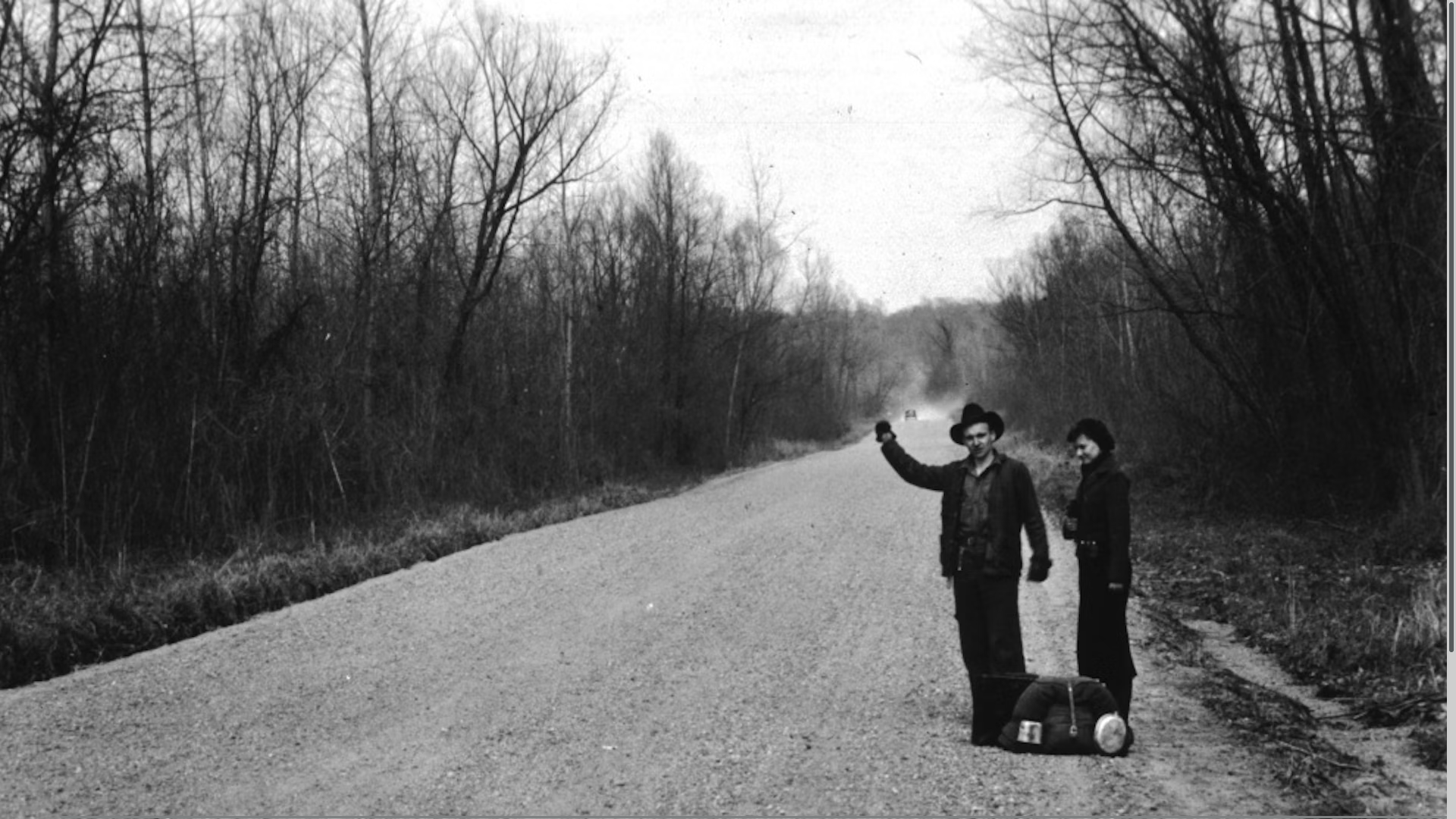 Why would a 66 year old man, lame and disabled, yet who has everything, leave the security of his present situation to strap a load on his back and begin walking, while patiently waiting for one kind and random stranger to offer a lift to hopefully arrive at some vague place fixed in his mind?
Can you think of one good reason why?
---
On the road
02/02/2022
---
"Solitude Deprivation is a state in which you spend close to zero time alone with your own thoughts and free from input from other minds. It's now possible to completely banish solitude from your life." -- Cal Newport, Digital Minimalism
You have found your way to the latest release of my plain HTML webpage. It should render well on both phone and desktop. God help those who might be considering a similar path.
Telegram me, or just wake up and do something good for our world.
The outdoors is my home. I just absolutely adore the absense of four walls. And you? Are you homely rather than homeless? I love to camp, sleep rough, and peddle thousands of miles on end simply as a way of life! Call me a nomad, or a tramp, but I do get around.
Let's be realistic. Do we really need all the comforts, conveniences, and complications we have built into our lives? Maybe what you really need is a good life challenge. Is it already too late for you? Let's get on with it!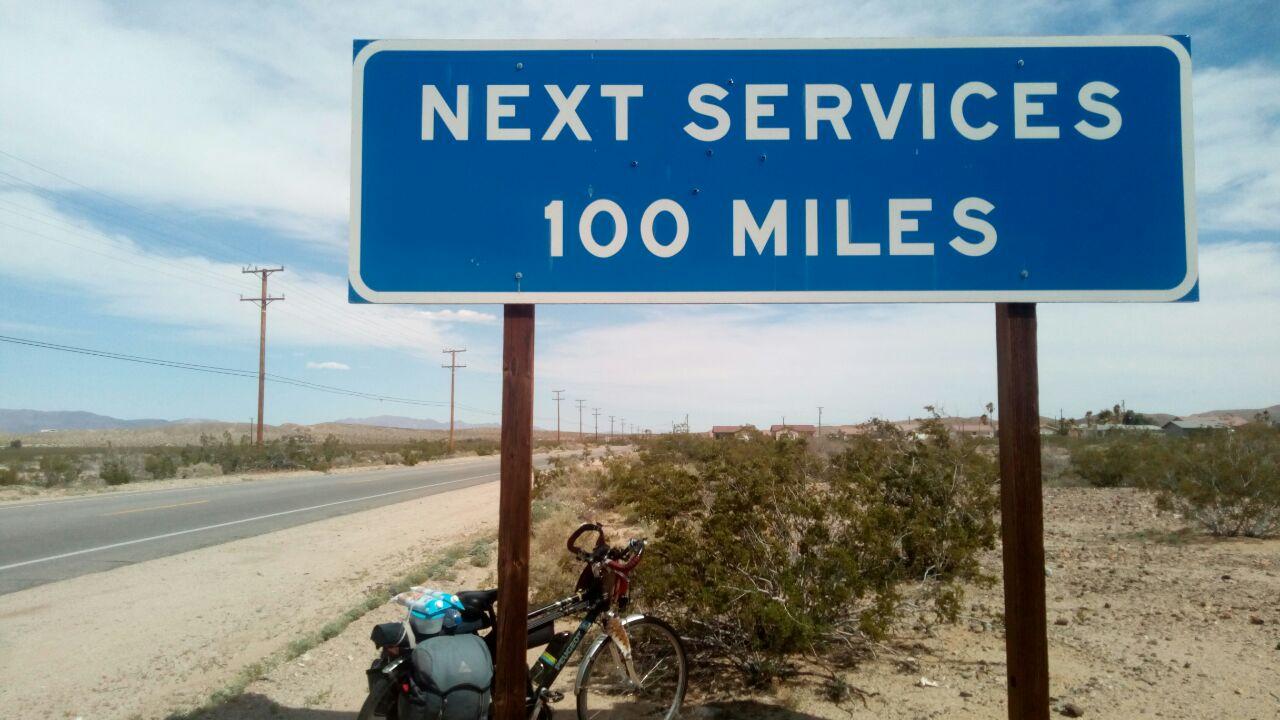 My driver's license expired so many years ago, because I had forgotten about it.
Of course I do have a passport, my record is clear, and I can drive. But can I legally drive? Why not? I am not a racist.
Gasoline, insurance, registration, smog test, repairs, maintenance, parking, police checks ... whatever and who cares? I would rather have chauffeur and valet.
Since I can't afford either, or maybe rather don't want to, I decided another path. not like your own, unless you happen to be quite energetic.
I wander with skill, confidence and the security of knowing I have a home. Where is my home? It is everywhere.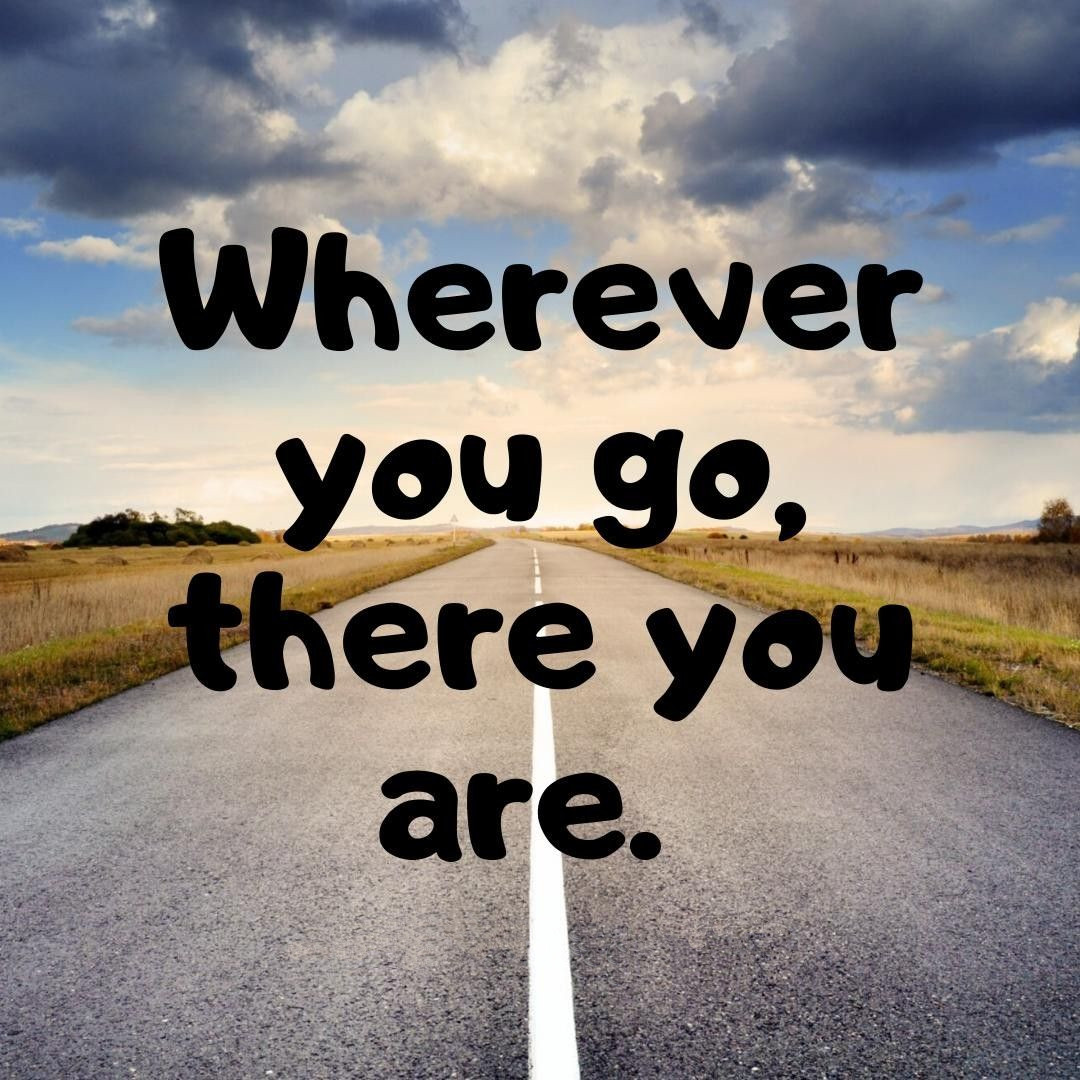 Oh, but to enjoy nature, all the natural beauty, natural things, wooded trails, traversing strange new surroundings. I am thankful to have two half legs to carry me about.
Are you enjoying the ride?
"I see young men, my townsmen, whose misfortune it is to have inherited farms, house, barns, cattle, and farming tools; for these are more easily acquired than got rid of." -- Henry David Thoreau, Walden
With just two bags and a bicycle, I'm always equipped to handle the sun, wind, rain, cold, snow, mud, hills and darkness of night. Noise and air pollution, along with hurried traffic and inconsiderate drivers, present the greatest annoyances, but I'm happy just the same.
Having the right assortment of equipment is important. I pack just two panniers, always minimizing and balancing comfort and preparedness together with convenience.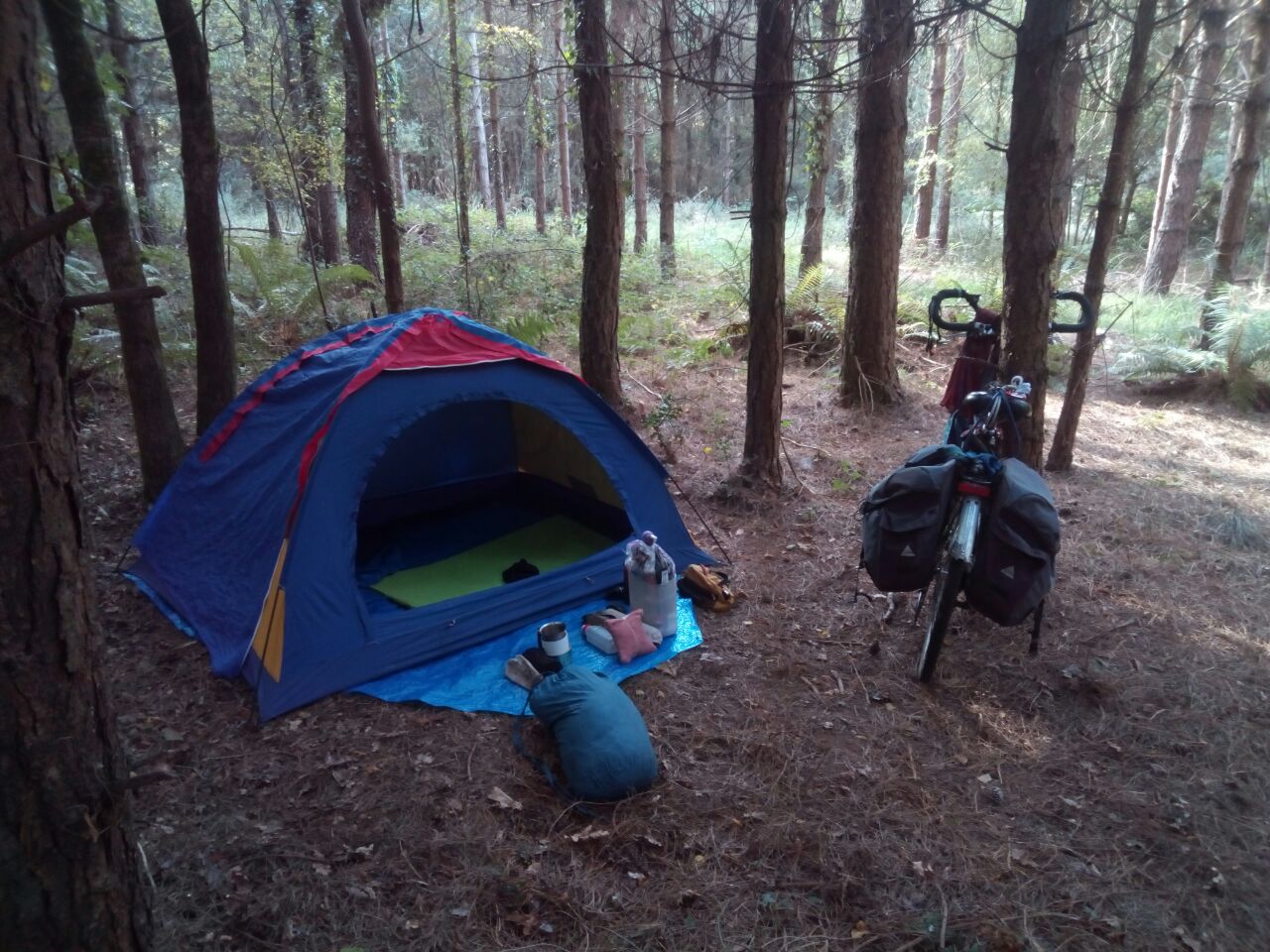 I began touring during the late 1990's on a recumbent bicycle, and relocated from the United States to Southeast Asia in 2007. After 10 years teaching in Cambodia, my recumbent bicycle was stolen!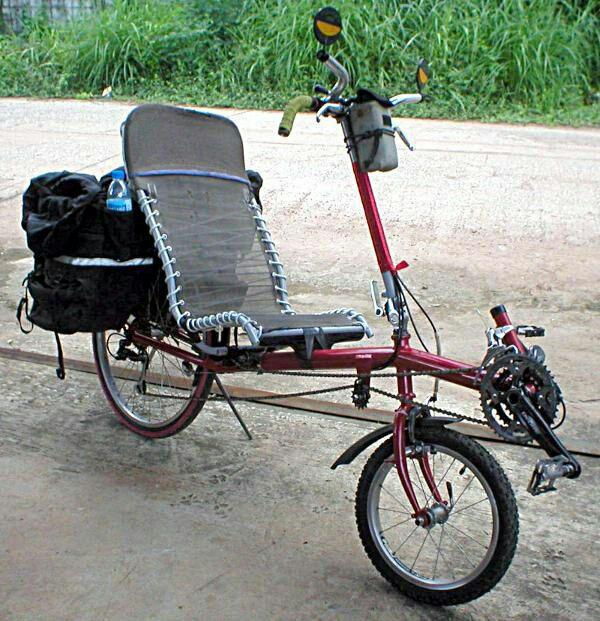 I left Cambodia in January of 2018 without a bicycle, flew to Singapore, then to Athens. I bought a second-hand touring bike in Albania.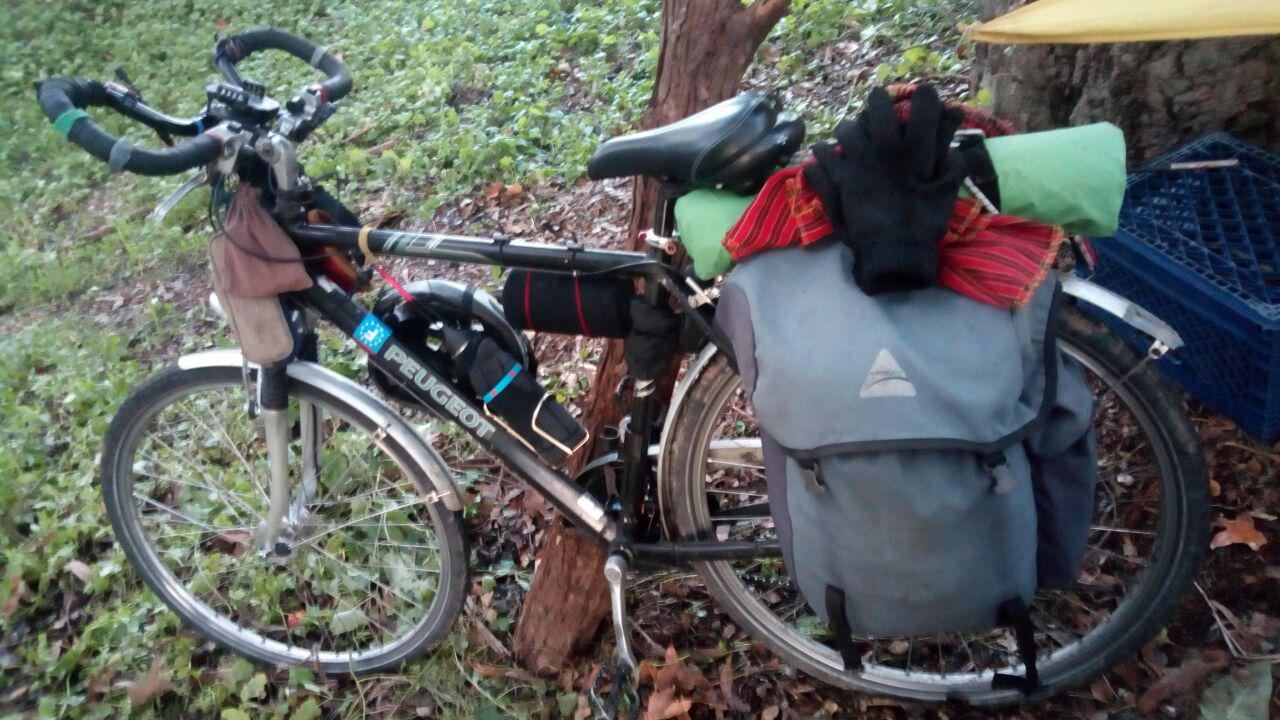 After months of touring Albania, I ferried the Adriatic Sea to continue north through Italy and Europe. With cold and snow still in the Alps, I traveled by bus from Italy over the mountains to arrive in Prague, Czech Republic.
After traversing the mountains and valleys of Czech for some time, I checked out Poland briefly, then crossed into Germany. From Germany I went on through the Netherlands, then into Belgium and France.
Given the Schengen Visa, I took the chunnel from France to explore the United Kingdom for three months, then ferried back to France, continuing on to Spain, Portugal, Gibraltar, to finally end up in Madrid, Spain.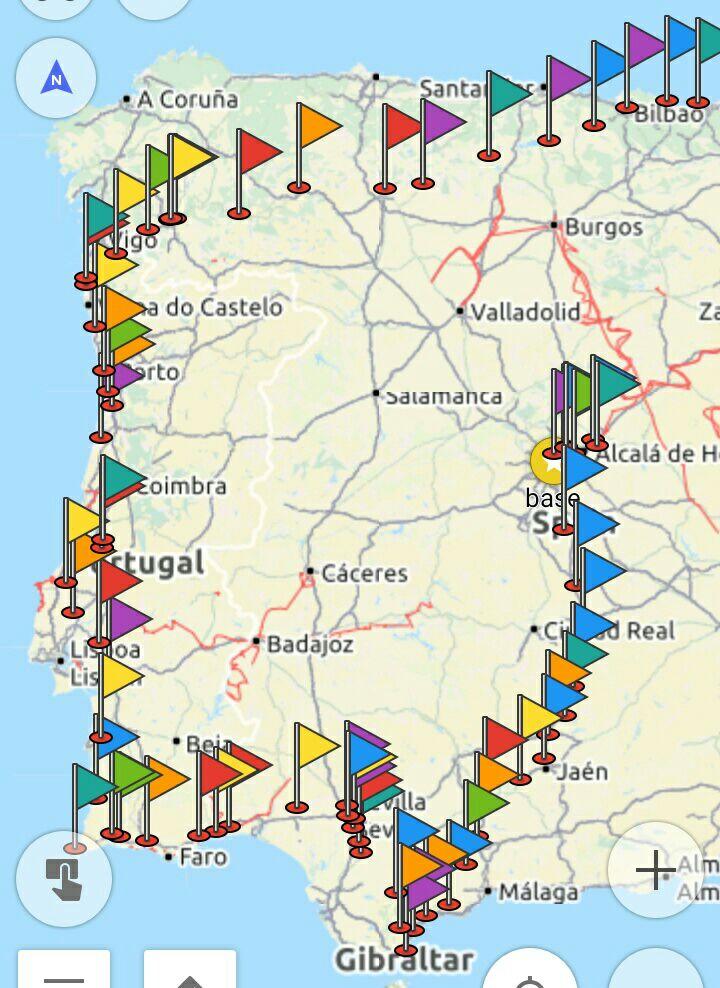 Two months of camping in Spain, Portugal, and Gibraltar, finishing up at the airport in Madrid.
I enjoyed 12 months of continual touring and exploring, alone and roughing it on an average of 5 US dollars a day all through the year of 2018.
After having been absent from USA for nearly 12 years, I missed my first flight out of Madrid and needed to buy a completely new ticket.
January in Madrid is very cold and I spent a full ten days on the streets considering the plight of the homeless men and women there. I finally arrived in Los Angeles on a nonstop flight from Madrid in January of 2019.
From Los Angeles I went on to crisscross the mainland United States from west to east, and then again from east to west. After 12 years of being away, my bicycle adventure in the United States continued on all through the year of 2019.
I toured the United States this way, vulnerable and without support, very slowly, under my own power, up-close and intimate, because I wanted to experience and understand the people of this nation in a way few others are ever able.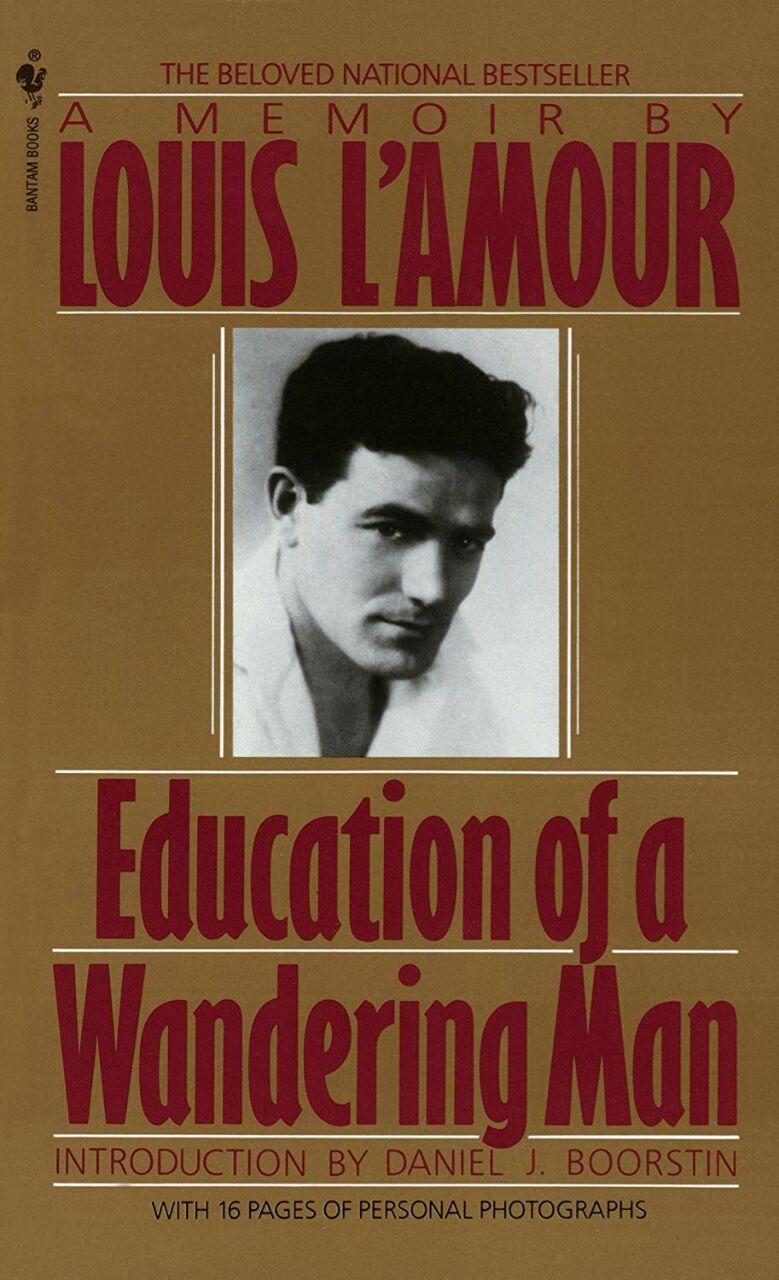 In this age of global information networks, so many believe themselves to be in touch with the hearts and minds of our people, but I must ask myself, who really understands the situation out there in greater America from a "boots on the ground" perspective?
My east to west journey ended in Los Angeles in late January of 2020, and I boarded a Chinese airline flight at the very hour many became aware of a global pandemic.
It's pretty much guaranteed that we'll never see such low prices for airline tickets again!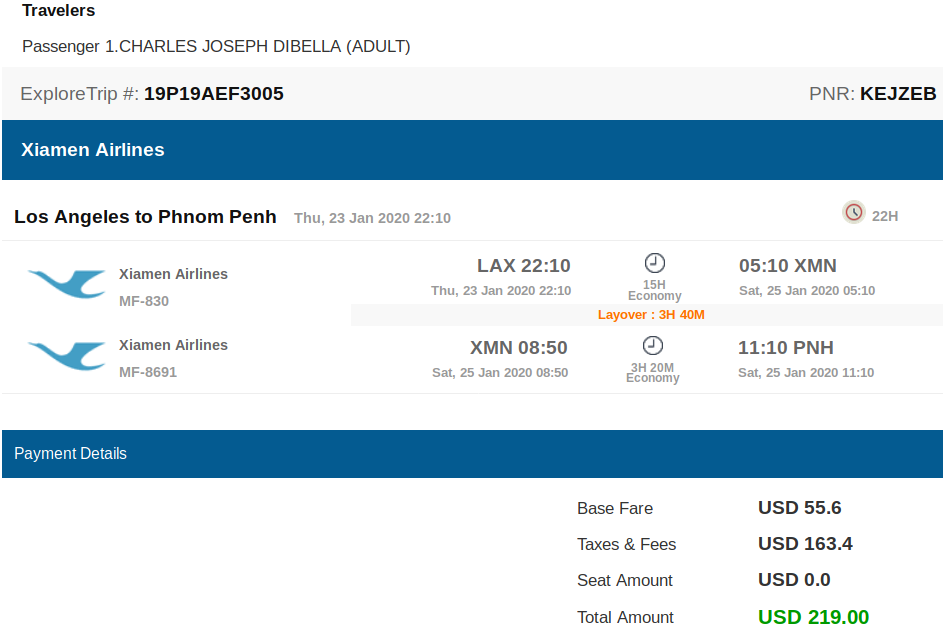 After two full years of low-cost adventure-filled uninhibited open-border travel, I returned to Cambodia on the day the world became aware of global travel restrictions, masking up, quarantines and enforced lockdowns.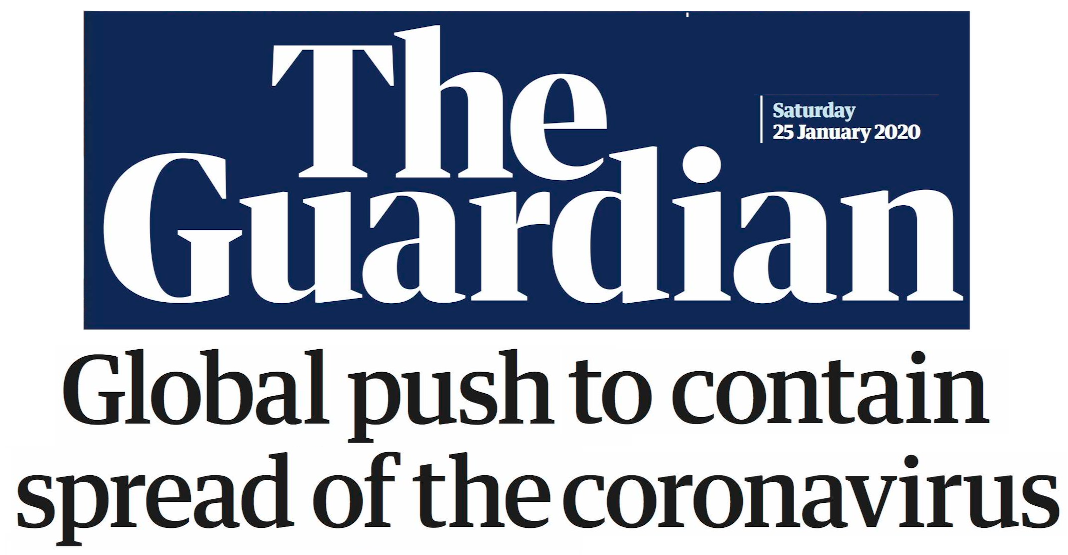 Looking back, was it just luck to be able to travel the world for two full years at that time? And looking forward, was I meant to be away from home and in Cambodia to witness how the pandemic was to be handled there?
Many lessons were learned, and my view of world affairs differs markedly from the crowd.
---
Useful Resources
---
If you are one who dreams to one day tour long distance on a bicycle, here's what you will need to know to begin:
First and foremost, it's simple. You need to devote the time. Time to prepare, time to get on the road, and time to ride. Simple as it is, most people can't devote the time. If you can't break away from family, friends, work, possessions, or your prior life, the rewards this way of life offer will never be realized.

Secondly, from the start, you must be determined to see the journey through to the end, no matter what challenges are put before you. Your spirit will be severely tested, especially during the initial weeks and months. The rain, wind, cold, heat and terrain will cause you to question your good sense. There is a steep learning curve, and you learn only through experience and hardship. You will needlessly suffer your way through it all if your mind is not right. You must persist until you reach each plateau of achievement, and then a series of high points will come again and again.

Next, courage and self-contentment are an absolute must. It will seem as if your life is threatened with each passing automobile. If you are someone who always needs another person around for whatever reason, this sort of nomadic life on the road is not for you. Compatible travel partners for extreme sport are difficult to find, and this is especially true for older folks.

On the list next is equipment and preparedness, as these are necessary to hold it all together. At first, without experience, it may seem simple to buy everything you'll think you need, but that's not the true test of whether something will be useful and worth carrying to the top of every mountain. Knowing exactly what to carry and why is both an art and science that you will develop over years of trial and error. To save space and weight, you'll want everything to be multi-functional when possible.

Lastly, it's not about money, lack of money, no money at all, or a steady income. You do need emergency cash on hand, a means of managing a cash flow online, and a whole bunch of courage and creativity, but once you're properly outfitted, it's easy to spend little when knowing the tricks. Thrift while on the road comes best through true need. Put yourself out there long enough and far enough, and you will fast come to realize that water and warmth are the most important concerns over all. Airfare and ferry tickets to cross the waters are one big expense, but they can be avoided, while bicycle parts, maintenance and repairs cannot.
If you are interested in keeping in touch, I do keep and ongoing real-time journal online that can be found here. Go ahead and install Telegram, or if not, you can read my archives through your regular browser. I believe you may enjoy my journal, if just for the photos.

Below: the approximate route I took and every campsite while crossing the USA twice alone on a bicycle in the year 2019. The green dots represent each campsite on my west to east tour, while blue dots represent my east to west tour. The red line from New Mexico to Los Angeles represents the final leg of the east-west tour.
A direct link to map above.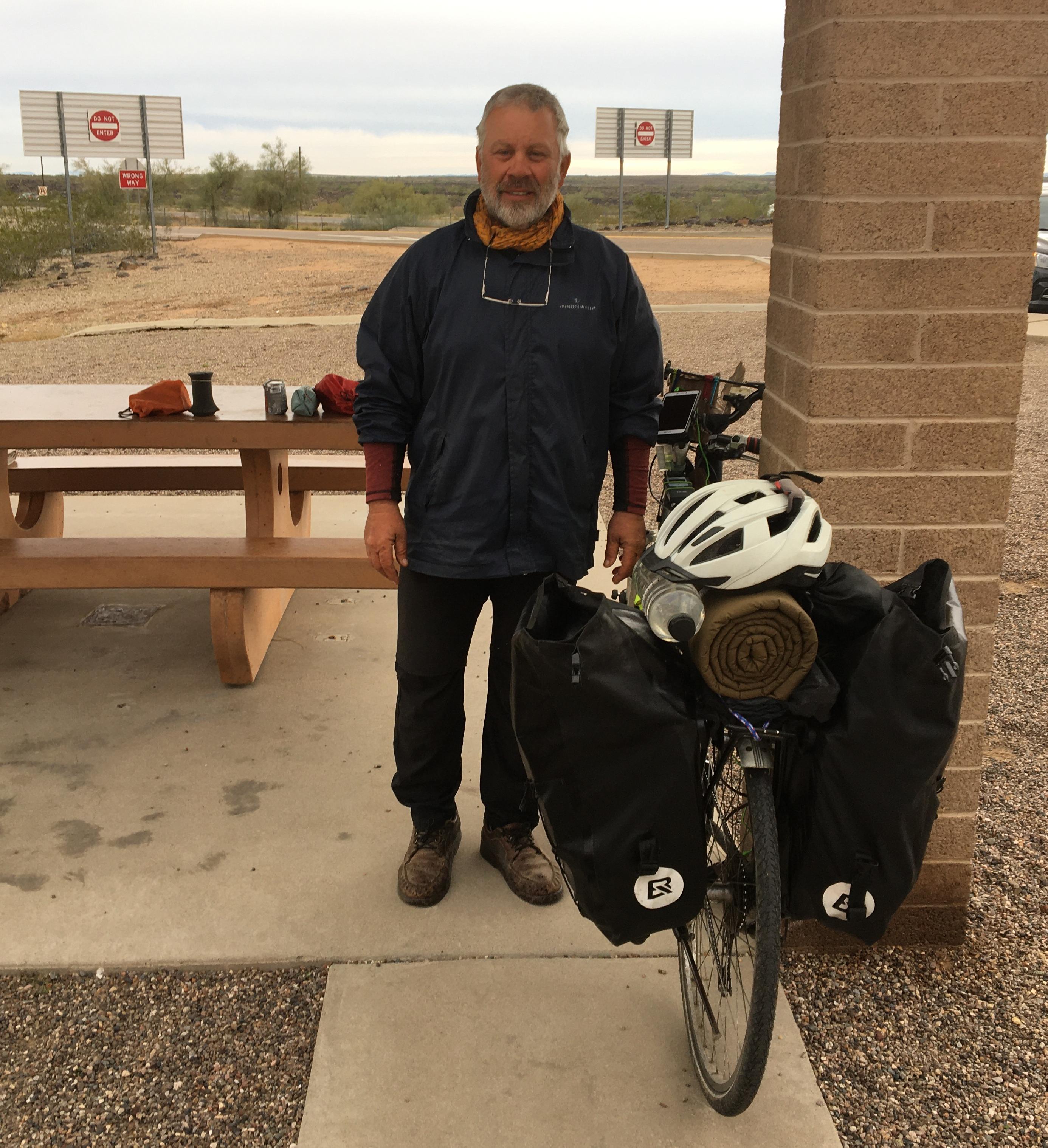 Photo by Steven Loken
Above: January 2020, at a rest area along Interstate 8 in Arizona. Growing older by the day, with an ever present need to keep charging mind, body, spirit, and electronic devices!
Below: A worksheet of GPS routes and points for wandering coast-to-coast. It'll be best to open it in full screen and toggle various data sets on and off. If you're an adventurer, I'm sure you can figure it out.
Along the routes, you'll find GPS points for ghost towns and haunted places. There's never a dull moment camping at such spots. If you know of other haunts near you, please share with me!
The two September 2021 photos below mark my adventures along the along the Pacific Coast Bikeway from northern Santa Barbara county to San Diego.
Upon departing Cambodia in July of 2021 and arriving back in the United States, I was promptly ticketed by two Los Angeles Sheriff's Department officers in Malibu for an "unsafe left turn" while on my bicycle to the tune of 430 US dollars.
I contested the ticket from the start, and the case was eventually dismissed, but not before undergoing a great deal of effort and emotional trauma. I was tempted to file a complaint against the officers for how they handled the affair, but let the matter slide.
I spent three months along the Pacific west coast before heading eastward inland to begin my next cross country bicycling adventure into the hearts, minds and sentiments of the American people.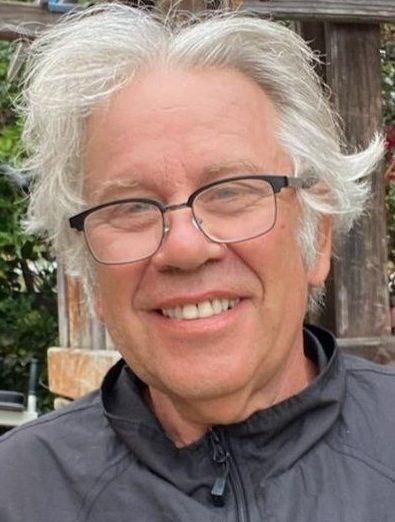 Free advice isn't worth much, because there is always a price to pay for lessons learned, but from my travel experience and observations, I cannot help to offer a few words of wisdom to the crowd every now and then.
Turn off your flat screen and cancel your Netflix account, squelch all forms of corporate-controlled mainstream media, whether printed or digital, pull yourself away from the laptop and the social networks, be selective and diligent with your independent media news sources, put away the games and puzzles forever, mute the cellphone, and do whatever it takes to get outside each day to ride a few miles on an old-fashioned bicycle to rediscover what it means to be healthy, free, and alive.
In other words, whatever your age, get back to doing some real work, and I know that's a tall order for nearly everyone. If biking isn't your thing, try gardening or some light landscaping. Get comfortable with getting your hands dirty. You will feel better and live longer.
My advice is most appropriate for young people, because most of your elders are too far gone and set in their ways. They will agree with me, because they know it's the truth, but that's about as far as they will go.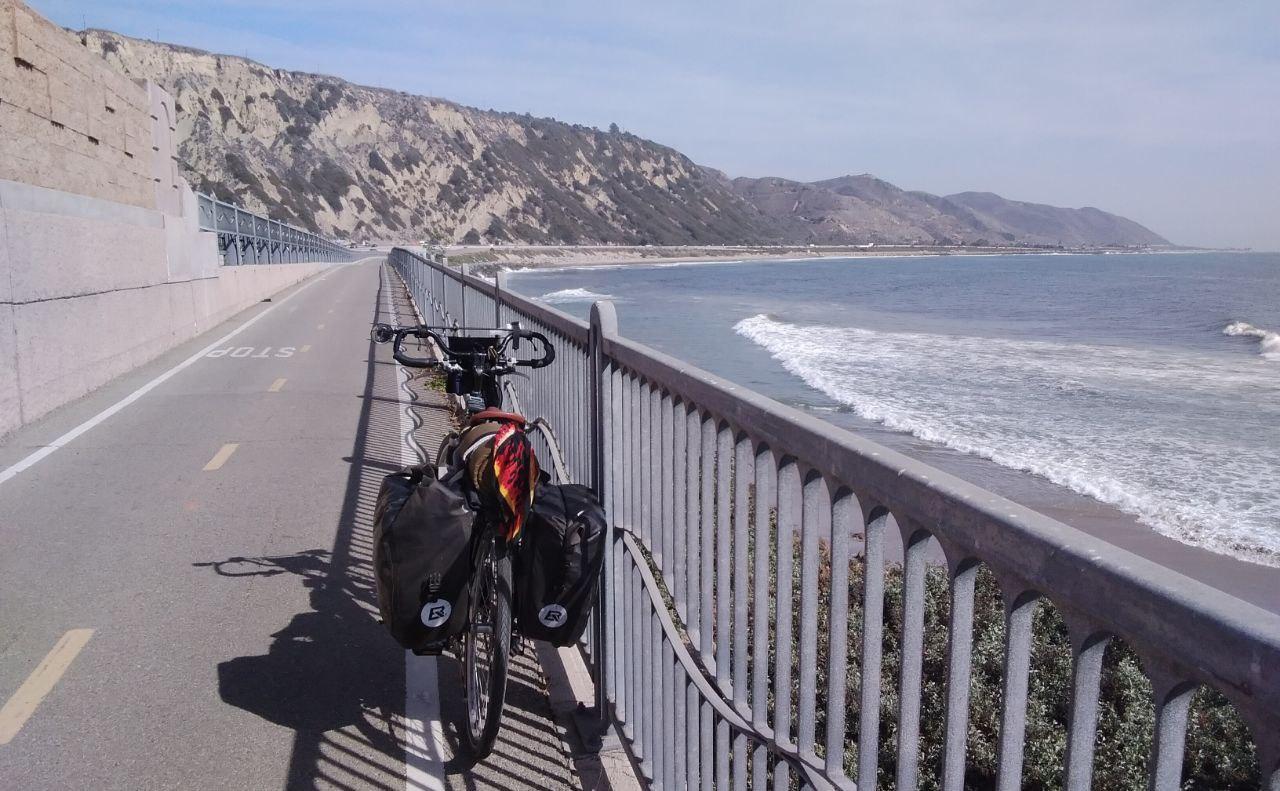 My ever evolving
Long Distance Bicycle Touring Philosophy

The right starting point
begins with preparation and procedure.


Rules for the Road

 - plan to outlive your bike; it will always break down
 - accept with gratitude whatever the road lays before you
 - there are no strangers, only good friends we haven't met
 - make one new friend each day, be it even a squirrel
 - check your bags for stones and redundancies daily
 - accept all forms of hospitality
 - opens doors for future invitations
 - anticipate and move from trouble quickly and strategically
 - time is on your side, so learn to work with it fluently

Humans are fallible and all things degradate,
yet we strive to live in a world where
 - nothing is lost
 - nothing is stolen
 - nothing is forgotten
 - nothing is left behind
 - there are no accidents
 - there are no injuries
 - all that happens is for a purpose
 - we have all that we need

We strive to be
in the right place
at the right time
with the right people
moving at the right speed
headed in the right direction
toward the right destination.

Never hurried, rushed, or anxious
because time will always take us
where we need to be
regardless how we feel about it.


---
Care to contribute?
---
Given that I am always moving from here to there, unless you and I know where I'll be when the package arrives, it may be easier to just send an Amazon Gift Card.
The smallest Amazon Gift Cardavailable is 25 USD.
Thank you!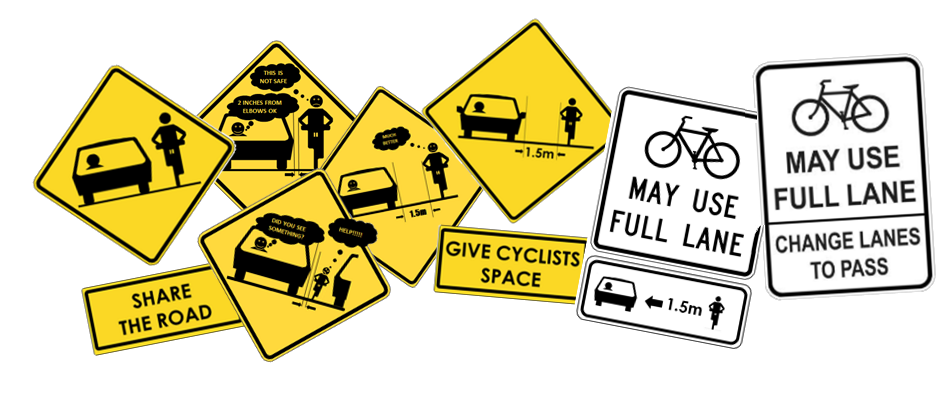 ---
Hobo Ethical Code (1889)
---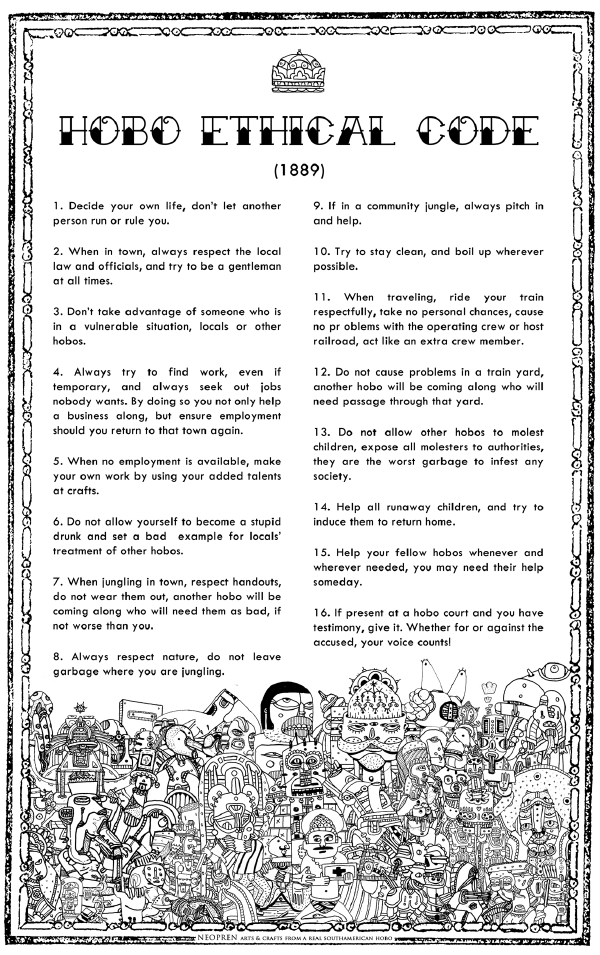 For Crypto users onlyMy BTC address is: bc1q5t5xh09rum7ws8ns6rgv496ehet98hlwl446s4
---
Mobile Technology Part One - Introduction
---
Through the years, I have tested and carried a notebook computer, various brands and sizes of tablets, and both Android and Apple devices. I have not used cellular data services since May of 2018 while in Europe, having decided that cellular services in developed nations are over priced, and not worth the expense.
You may be one who wants or needs cellular service in your life, and someday I may opt for paying the price US providers demand, given I find a good enough deal for data rates. When that day comes, I will report here on the cost benefits.
At this point, I have decided that the best work-study environment to carry for my needs is an 8 inch Android tablet (model SM-T290), together with a matching bluetooth external keyboard. Your work may require an advanced graphical environment, but for myself, as a Linux System Administrator and perpetual student, I have several work and study applications that I use.
A simple Android table, loaded with the appropriate applications, offers far more suitability and affordable options, along with much more freedom and privacy than any Apple or Microsoft device.
That said, I do carry an Apple iPhone 6S Plus, with the capability of installing a cellular (simm) card, and I will test that combination in the future. As it is now, adequate cellular data services would be worth no more than 10 or 20 dollar per month at the most, and although that price is possible in some countries throughout the world, it is not possible in the United States.
I do not use proprietary software, that is commercial software, meaning software that is sold for a price, rather I use open-source software, which if I want to upgrade or contribute to the developers, I do so voluntarily. The software I select and use for my devices is always quite functional and does not include advertising.
As an open-source software user, I am what some may call a "Linux guru." I don't use Microsoft or Apple products, because they are proprietary, meaning they are commercial, and sold to the public for profit. As a customer, even though you pay dearly for both the hardware and software, these products do not belong to you, you do not own them, rather you merely lease them for a while, and at the same time, you are subjected to many limitations and privacy concerns.
Therefore, my perspective toward computer technology is different than the majority of mainstream computer users today. As a "technomad", or what we today call a "digital nomad", I am routinely testing and comparing hardware and software products to determine which is the best to use in every way.
As mentioned, I do carry the proprietary Apple iPhone 6 Plus, but only because it was given to me as a gift. I keep it on-hand as a backup and for testing purposes. I do not use Apple iCloud services at all, or any of their "pay to play" services. One day, I may slip a cell card (simm) into the iPhone to test how it performs as a hotspot for data, but for now, I get along fine with only wifi access.
Being limited to wifi access means I have no monthly cellular expense, which is a great saving, but it also means that much of my work and study must be done offline. To connect to the network via wifi, I must find a free open hotspot, either at Starbucks, WalMart, Target, Safeway, or several other commercial chains throughout America.
Back in the 1970's, I hitchhiked the USA and travelled throughout Mexico. We did not have cellphones, yet we felt secure we would be okay. But today, not having a phone at your side 24/7 while traveling is probably more than most can tolerate, and if you fall into that catagory, my method of tele-communicating and "keeping in touch" will not work for you.
As somewhat of a technical expert, simply to have an Android tablet and an occassional wifi signal at my disposal represents far greater computing capacity than the astronauts had when they first landed on the moon. Add into this mix the potential for cell service and hotspot, and I am carrying with me what would have been considered in my youth to be science fiction fantasy.
It would do us well if we would each recognize that the power we hold in our hand today is so advanced that it has boggled our mind, yet for most, a smartphone is simply a convenient appliance which we have become dependent upon to always "just work" for us.
I mainly communicate with friends and family through the written word as I am doing now. I do have the ability to use VoIP, or what is commonly called Voice Over Internet Protocol, Skype or Zoom, but such tools are only really useful in certain circumstances.
In fact, you can speak to me now by leaving a message at 657-888-5656, but you will need to wait until I connect to wifi to retrieve your message and respond.
But you may ask, what of an emergency? For some reason of which I am not quite sure, I don't seem to have emergencies. If I ever do, I am sure there will be some kind soul nearby with a cellphone to call an ambulance. On the other hand, maybe I will just lay there and die like folks did in the old days, before all this technology came to rule over our lives.
Now as a long-time computer tech, I would like to share further about the specific software applications I use on my 8" Android tablet, but that topic will be covered in Part Two.
Amazon reference links:
Samsung Galaxy Tab A https://amzn.to/2WfAXje
Bluetooth keyboard https://amzn.to/2TAfMYc
Protective case https://amzn.to/3x7xTTh